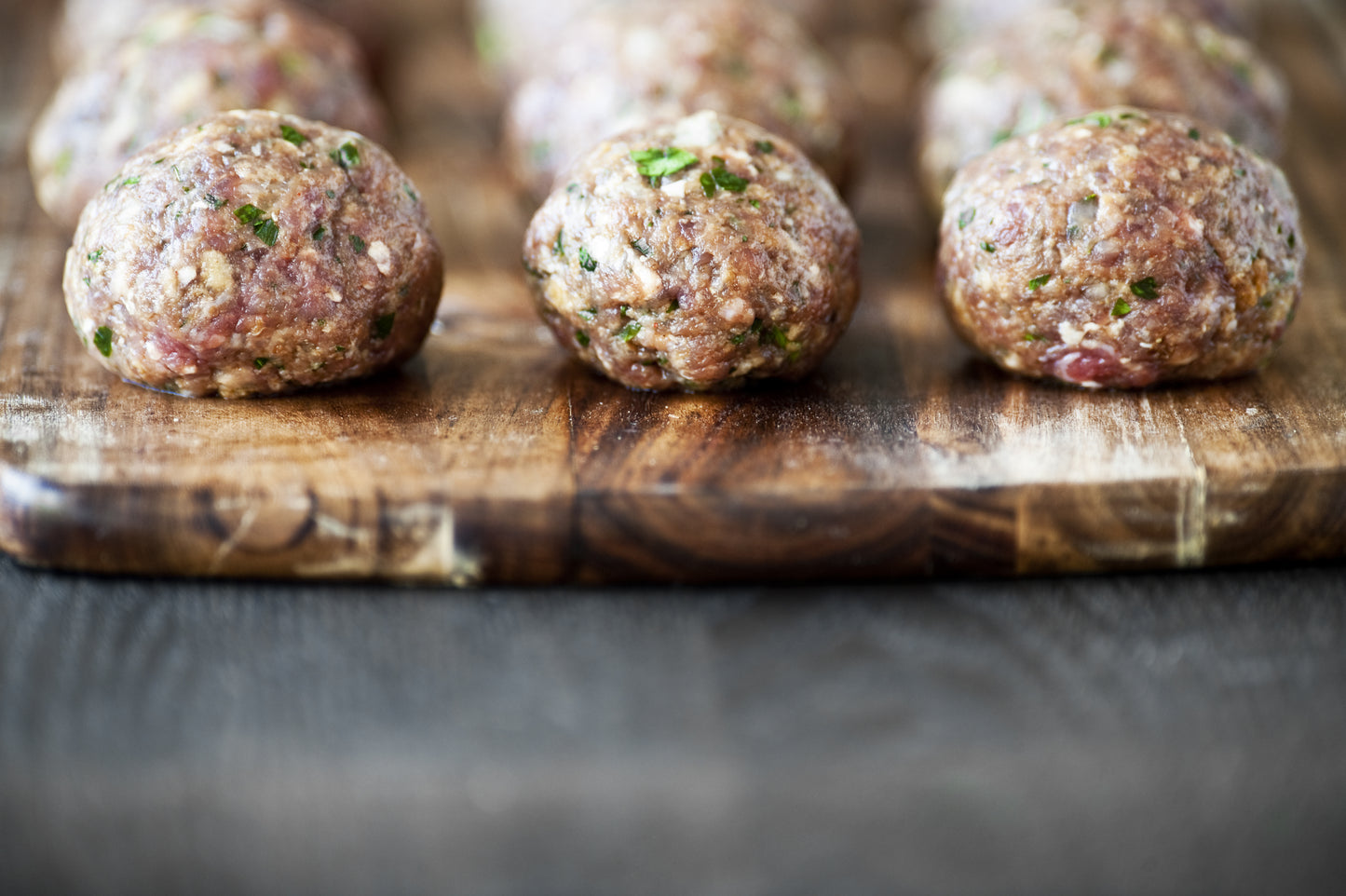 The weather is finally warming up, shouldn't our meals too? Add a little spice with this twist on a classic Spicy Lamb Meatballs recipe.
Spicy Lamb Meatballs
Makes ~30 meatballs
(adapted slightly from epicurious.com)
Ingredients
½ teaspoon caraway seeds ½ teaspoon coriander seeds ½ teaspoon cumin seeds 1 to 2 teaspoons
Foxhollow Crushed Red Pepper Flakes
(you control the heat!) 1 small potato, peeled
1 pound Foxhollow 100% Grassfed Lamb
1 tablespoon minced onion (white or yellow) 1 ½ teaspoons finely grated Pecorino 1 teaspoon kosher salt ½ teaspoon finely grated peeled ginger 2 tablespoons extra-virgin olive oil
Preparation
Preheat broiler. Place potato in a small saucepan; add cold water to cover. Bring to a boil; reduce heat and simmer until just cooked through, about 10 minutes. Meanwhile, stir first 4 ingredients in a small dry skillet over medium heat until aromatic and slightly darker in color, about 2 minutes. Finely grate potato into a large bowl. Add spice mixture, ground lamb, and next 4 ingredients to bowl; mix with your hands until well combined. Form mixture into tablespoon-size (1"-diameter) meatballs. Heat oil in a large nonstick skillet over medium heat. Cook meatballs, turning occasionally, until golden all over and done through the center, about 6 - 10 minutes.