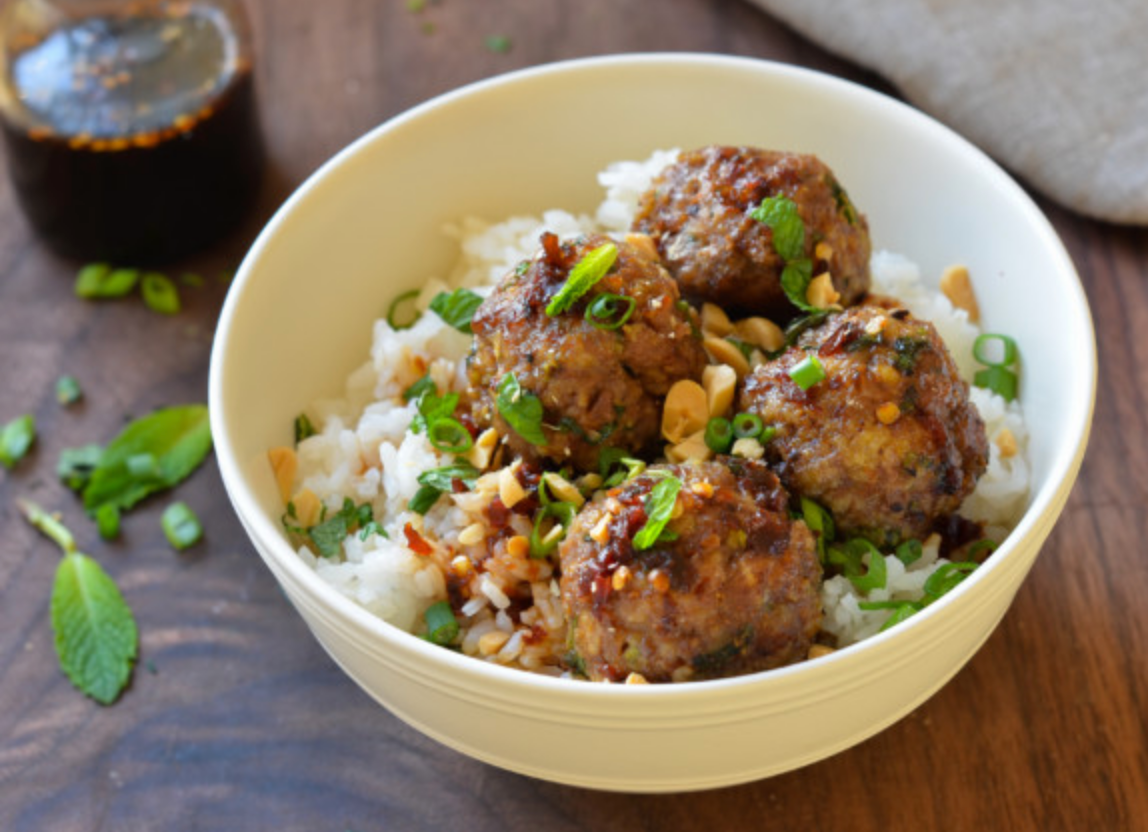 This Sticky Vietnamese Meatballs recipe will be sure to win over a crowd. Ever wonder what to make for a crowd? Jared one of our partner growers has come up with a delightfully sweet yet savory treat!
yields 36 meatballs
Meatballs
2 lbs Foxhollow Farm's 100% grassfed ground Beef

1/2 cup green onions chopped

4 cloves garlic minced

1 tbsp sesame oil

2 tbsp fish sauce

2 tsp ginger freshly grated

2 eggs

1.5 T salt or to taste

1/2 tsp pepper or to taste
Sauce
2/3 cup hoisin sauce

1/4 cup soy sauce

1/4 cup rice vinegar

5 cloves garlic minced

2 tsp ginger freshly grated

1 tbsp sriracha sauce

1/4 tsp pepper freshly ground
Mix meatball ingredients thoroughly then roll out into 2 oz balls. Sear meatballs over a medium high heat 'till caramelized and brown. Mix all sauce ingredients together. Place meatballs in a crock pot with sauce and toss together. Cook on low for 1 hour stirring occasionally and carefully.
These Sticky Vietnamese Meatballs will be the talk of any gathering around the dinner or party table.