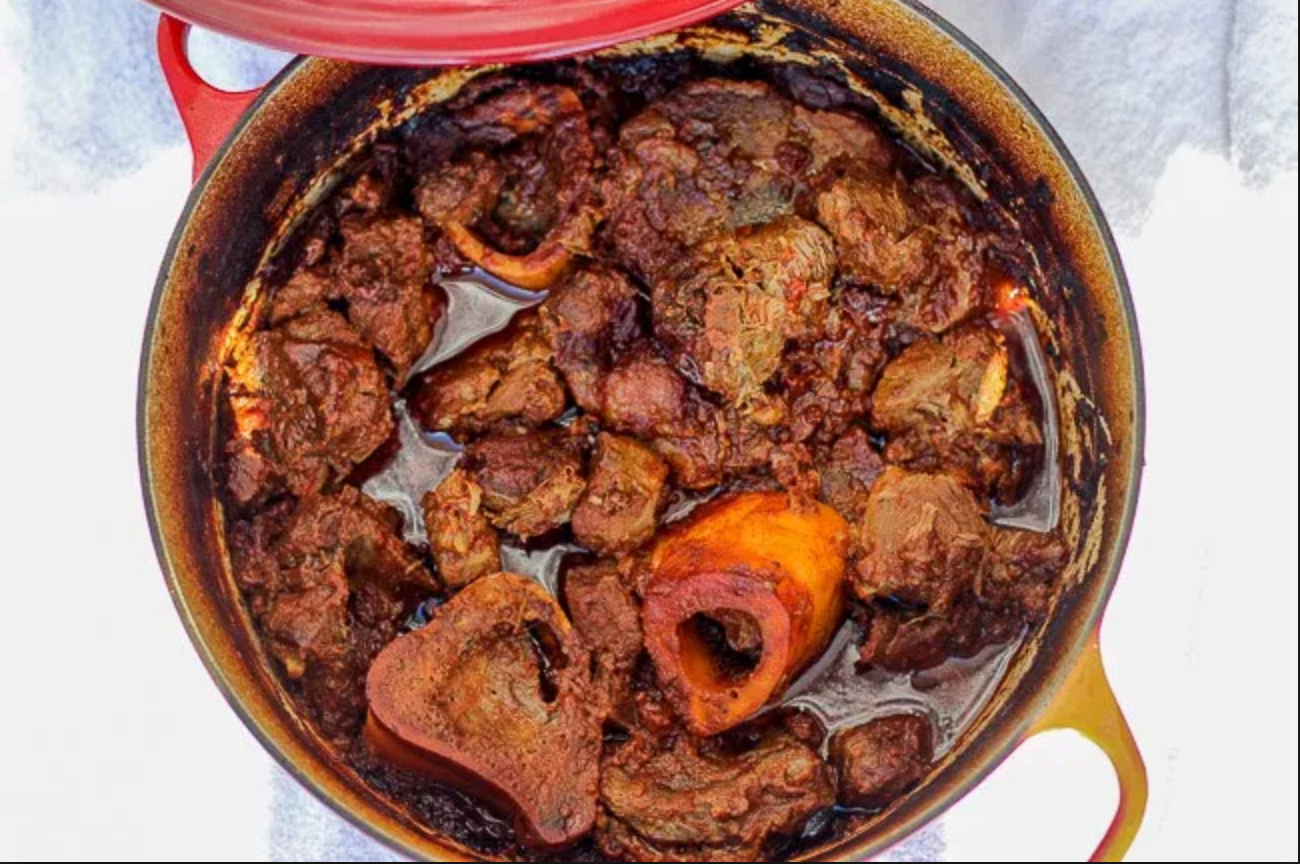 Every month we have the luxury of enjoying a delicious team lunch made by our
partner grower
Jared. He recently created a delectable meal made from our beef shanks,
Braised Beef Shank.
A sadly under utilized cut, and it was so amazing that we just have to share the recipe. At just $6/lb, this cut of beef includes a portion of collagen rich bone marrow and when braised slow and low, melts in your mouth. It is perfect for feeding a crowd at Sunday supper and will warm you right up on these chilly late fall evenings. You can have Steak and your Collagen too!
Braised Beef Shank
serves 8 Ingredients:
4lbs Beef Shank
3 cups chopped carrots
1 cup chopped onion
2 cups chopped celery
3 T chopped garlic
2 T tomato paste
750ml red wine
2 T chopped sage
2 T chopped thyme
1 qt bone broth or stock
water to cover
Instructions:
Liberally salt shanks at least 12 hours before cooking, up to to 24 hours
Preheat oven to 325 degrees
Sear shanks over a medium flame until caramelized on both sides. Remove to a plate and set aside
In the same pan over medium heat add all the vegetables and saute for 8-10 minutes, then add tomato paste and cook an additional 5 minutes
Deglaze pan with red wine and reduce by half, scraping all the bits stuck to bottom of the pan, then add bone broth or stock and let come to almost a boil.
Place shanks in an oven proof dish then pour the broth and vegetable mixture over meat, adding enough water to cover everything completely.
Add your herbs and braise, covered, for 4 hours
Enjoy this delicious meal with your family while gatherings around the table.
Check out our 100% grassfed beef products
.