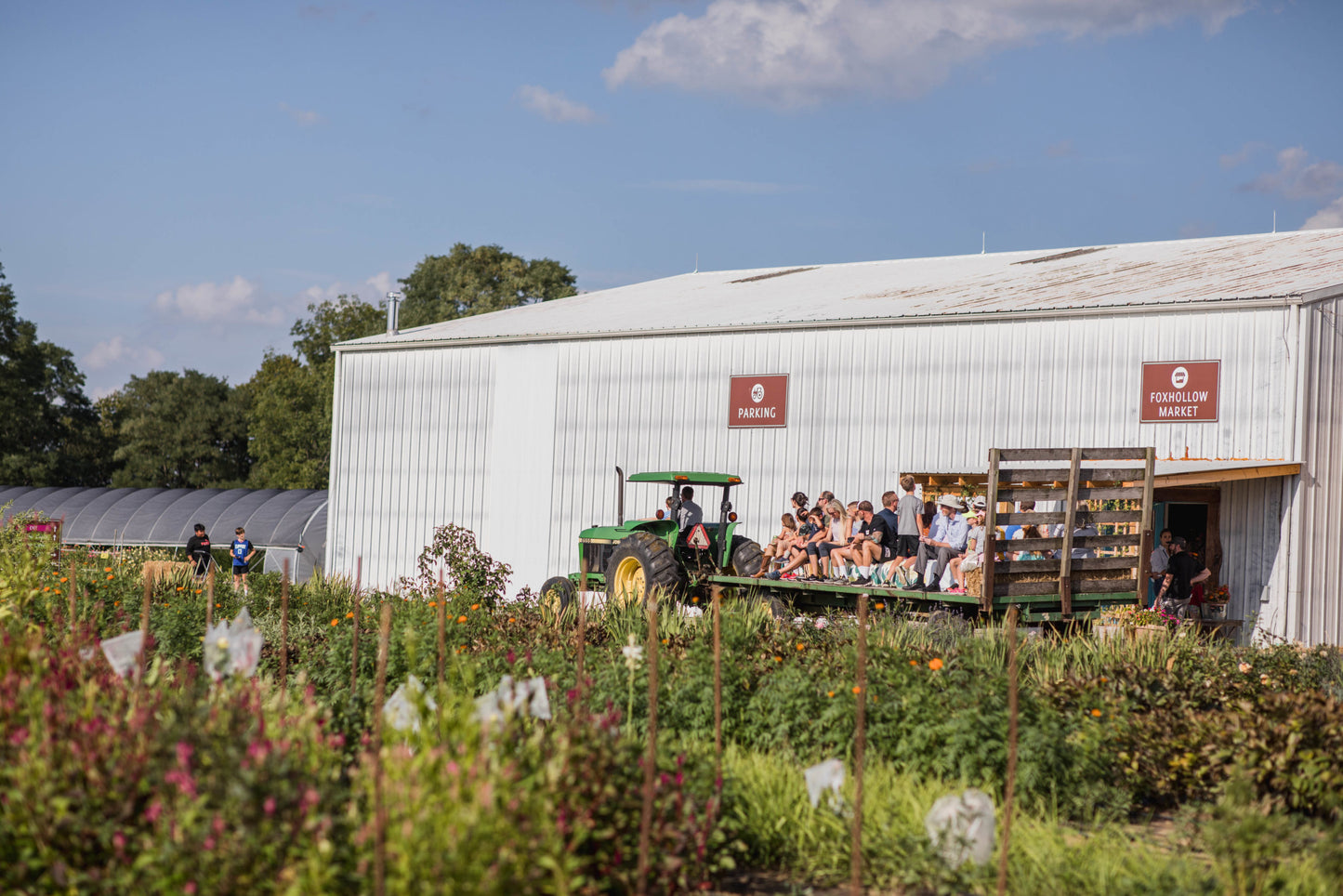 Fall at Foxhollow Market. Our Hayrides and Happy Hour have brought great joy to the farm this fall. We savor seeing families pile onto our haywagon to enjoy the farm's fresh breeze, survey our hayfields, and sense the peace of the stones and valley view. The cattle can be shy sometimes, but the farm's serene beauty has been enough to satisfy even the youngest of imaginations. We'll have a convivial time this October 14th with an Enchanted Hayride including costumes, face painting, hay castle excitement, and pumpkin picking. Poco 502 will be serving tantalizing libations as well as burgers, hot...
---
Learin' your pumpkins. Did you know there's a variety of different pumpkins many which on grown on the beautiful land of Foxhoolow Farm. Our self-serve pumpkin patch is officially open dawn to dusk, seven days a week, until sell out! Celebrate the fall season by picking an heirloom pumpkin planted and grown right here at Foxhollow Farm. Below is a breakdown of the differences in this season's favorite gourds, so you can know exactly what pumpkin to pick and impress all of the ghouls and goblins at the Halloween party! We hope you enjoy learnin' your pumpkins. Valenciano (cucurbita maxima)...
---
Finding Awareness this Fall. Morning routines and rhythms bring predictability to our days. Whether your mornings involve children or pets, workouts, or simply walking to the kitchen for a cup of coffee, our day often begins with a comfortable sequence of events that get us out the door. The smallest, seemingly insignificant moments give us the opportunity to bring awareness to what's going on inside. Many of us hold on to thoughts that make us suffer and cause stress, worry, frustration, or fear ... or if we're in a good place that day, maybe joy or gratitude or excitement. Regardless...