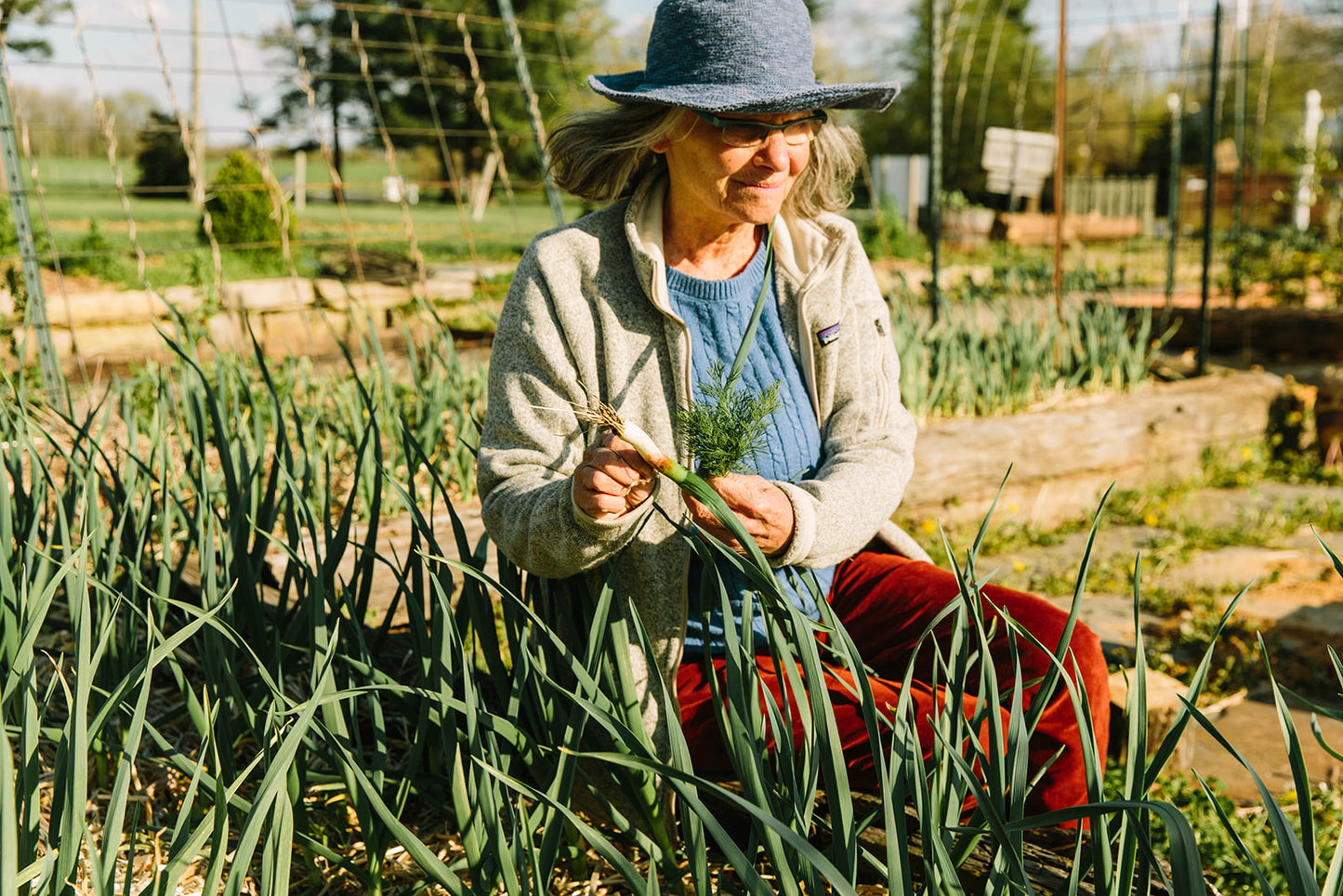 Spring is in the air. Despite the occasional gusty days and balmy air, I can tell it's almost time for my farm fashionista spring layering tricks. Awkward spring weather layering can make you feel like a frumpy bag on cover crop seeds, however, with this essential spring layering guide, you can comfortably enjoy the outdoors while looking and feeling oh-so-cool.
The Hoodie:
The unique design on this hoodie is an ode to our Biodynamic roots. The best part is you can take a hoodie sweatshirt off and hang the hood on the top of your resting hoe when you're breaking for a grassfed ground beef burger.
The Shacket:
Nothing says farm chic spring layering like a good ol' shacket. At first, I thought it looked a bit like I was borrowing my brother-in-law, Skiles, old flannel. Once I felt the coziness of a Shacket, I realized just how essential they are for layering during our shoulder seasons.
The Crewneck:
A touch of warmth without too much bulk. This is the sweatshirt for you. A crew neck sweatshirt is great for layering when you know you might need to take it off in a flash. Tie it around your waste and it will always be by your side for when the wind picks up.
As you venture into enjoying the great outdoors this spring, remember to grab a crew neck sweatshirt or hoodie. As the sun cascades warmth amongst the pastures, you can take it off, wrap it around your waste, and frolic about.