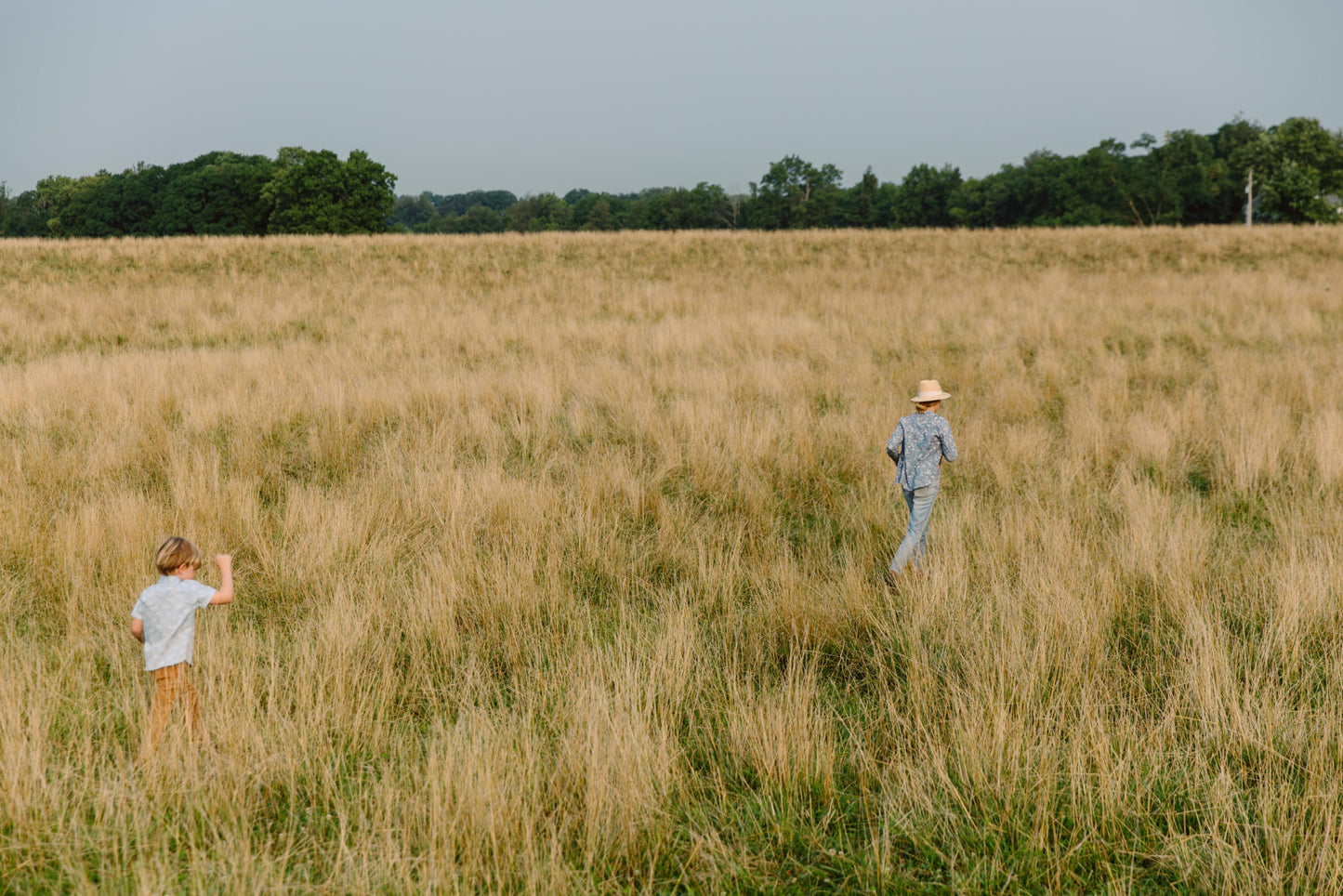 The Proof is in the Energy. Perhaps you know that the land on which Foxhollow resides has changed hands and evolved quite a bit over the years. (If not, you can read our story
here
). Partner growers, events, business ideas, and employees have come and gone over the years, but visitors continue to be drawn to this land. I have been trying to get at the "why" of Foxhollow for a few years now: why people like to come and walk the land, sit by the stones and walk the labyrinth or the nature trail. After doing a deep dive on the stone circle at Foxhollow, I'm coming to believe that the vibrational energy - or whatever you want to call it - of this place is higher than other places, and I believe the stones play a role in that.
In 2008, Marko Pogacnik arrived in Kentucky from Slovenia and installed - with the help of many! - the first geopuncture circle (acupuncture for the earth!) in North America at Foxhollow's energy center. The designs on each stone, or "cosmograms," contain vibrational messages that serve to move energy on the site - just like acupuncture moves energy through the body.
This sounds a bit woo-woo, doesn't it? I agree, but I love it! Sometimes, the unexplainable is the only explanation that makes sense (#shruggingemoji). After all, we can't see the wind - we just feel it. At Foxhollow, we can't see the energy, but those of us that spend a lot of time here can definitely feel it. Right now, it's almost palpable. We are experiencing an energetic shift, and it's one that I like to think of as "coming full circle" in a way. Mary Shands envisioned this land to be a place to heal the mind, body, and spirit, and when the Wellness Center was open, the farm did just that. When the Wellness Center closed in 2006, the Farm Center transitioned into offices and rental space to support our growing grassfed Beef business and farm community. Now, fifteen years later, the Farm Center is slowly transitioning back into a wellness center, albeit a bit different.
In August, we welcomed two amazing healers to the community. This month, we're welcoming two more healers into the Farm Center, and early next year we plan to have two more offices to offer! To simply say we are full of gratitude doesn't feel like enough. Thank you to *all* of you who have participated in any way - purchasing our meat, attending a concert, sending your children to the cutest preschool around, walking the trail, buying food or flowers from our partner growers, or even just visiting our website. Our farm is thriving because of you, and we are so full of woo-woo and joy, we just can't contain it!