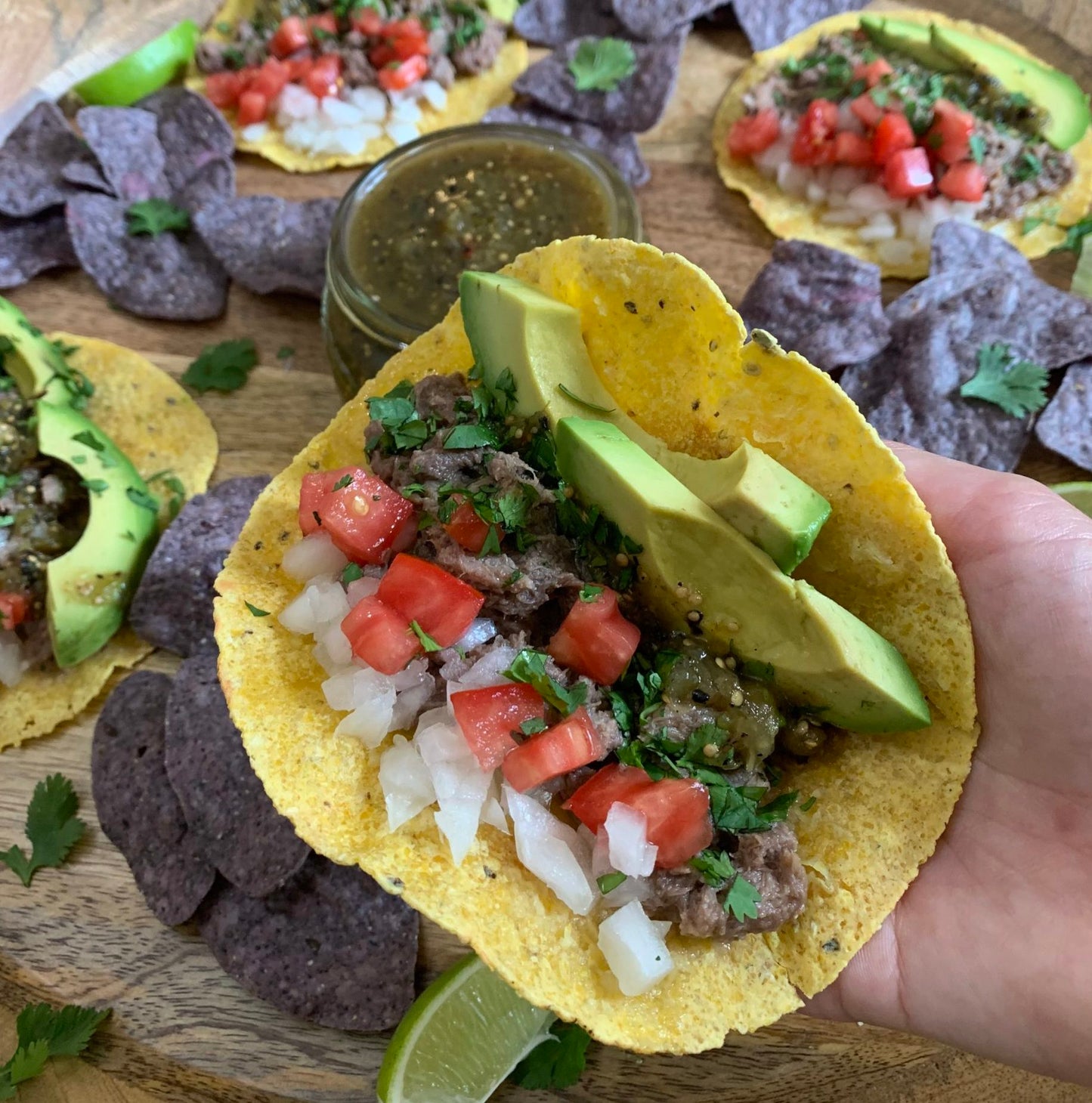 Lengua Taco Night. I know cooking tongue can sound intimidating, and weird, but ya gotta trust me on this one! It's SO simple, tender, and delicious you'll never look back.
How to make "The Gene Simmons Taco"
Defrost tongue
Rinse well
Place in crockpot with 4 cloves garlic, half an onion, one bay leaf, a generous amount of salt, and enough water to cover everything.
Cook low and slow for 8-10 hours(keep some of the liquid, we'll use it later)
Remove skin while it is still hot, it comes off much easier this way. You can do a quick cold water rinse, but I was fine handling it immediately out of the crockpot with gloves on!
Shred with two forks and place back in the crockpot with the liquid broth. This is optional but makes it extra juicy.
Season with salt, pepper, garlic powder, cumin, and lime juice. Or whatever is your jam!
Add your favorite tacos toppings to your tortilla and lengua. We used onion, avocado, salsa verde, cilantro, tomatoes, and feta.
ENJOY!!! Tell all your friends what a boss you are for cooking tongue! I know I felt like one 🙂