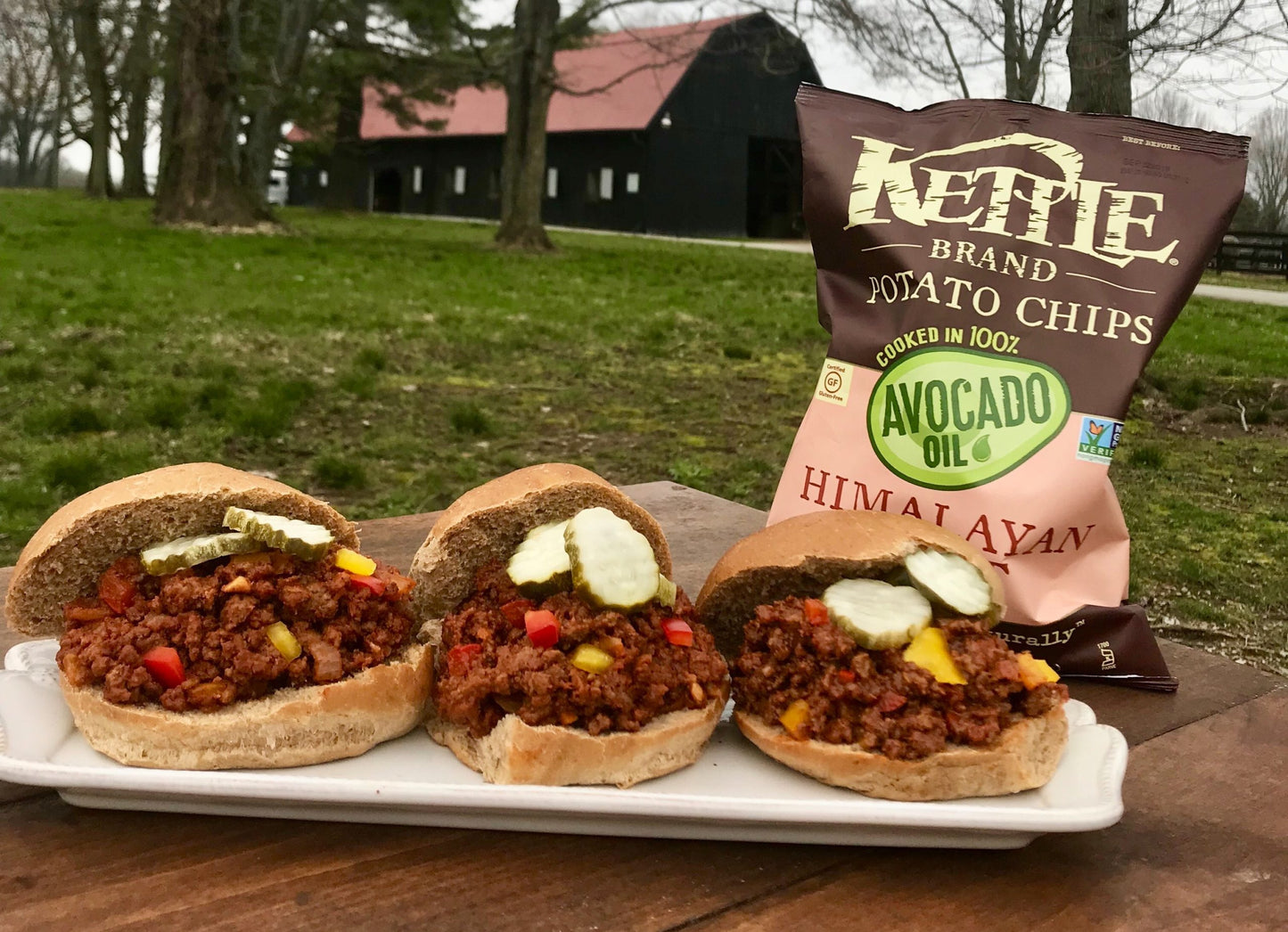 Happy (almost) Derby Season! Are you hosting a Derby party or attending one and don't know what to make? This super simple and healthy version of Simple Sloppy Joes is sure to be a crowd pleaser. Our
Party Pack
(10 lbs of ground beef) is a great deal and can be purchased
here
for pick up at the farm. Serves 4
1 pound Foxhollow Farm grassfed ground beef or ground chuck
1 tablespoon extra virgin olive oil
1 tablespoon Chili Powder
1 tablespoon Bourbon Barrel smoked paprika
½ tsp. salt
⅛ teaspoon Foxhollow crushed red pepper flakes
½ medium onion, chopped
½ bell pepper, chopped
2 garlic cloves, chopped (can substitute 4 ramp bulbs when in season)
1 cup plain tomato sauce
½ cup Ketchup
1 tablespoon yellow mustard
Instructions
Heat olive oil over medium heat in a skillet.

Brown the Foxhollow Farm grassfed beef, breaking it up with a wooden spoon as it cooks.

While the beef is cooking, mix in the chili powder, paprika, salt, and Foxhollow crushed red pepper flakes.

Once the beef is browned and the seasonings are well combined, set the beef aside on a plate.

In the same skillet, saute the onions for five minutes, scraping up any brown bits leftover from the beef.

Add the peppers and garlic and saute for another 2 minutes. Add the tomato sauce, ketchup, and yellow mustard and stir.

Add the beef back in and stir to combine. Simmer on low heat for 10-15 minutes.

Taste, add additional salt and crushed red pepper flakes if needed.

Serve on buns with pickles and some kettle chips! Enjoy.