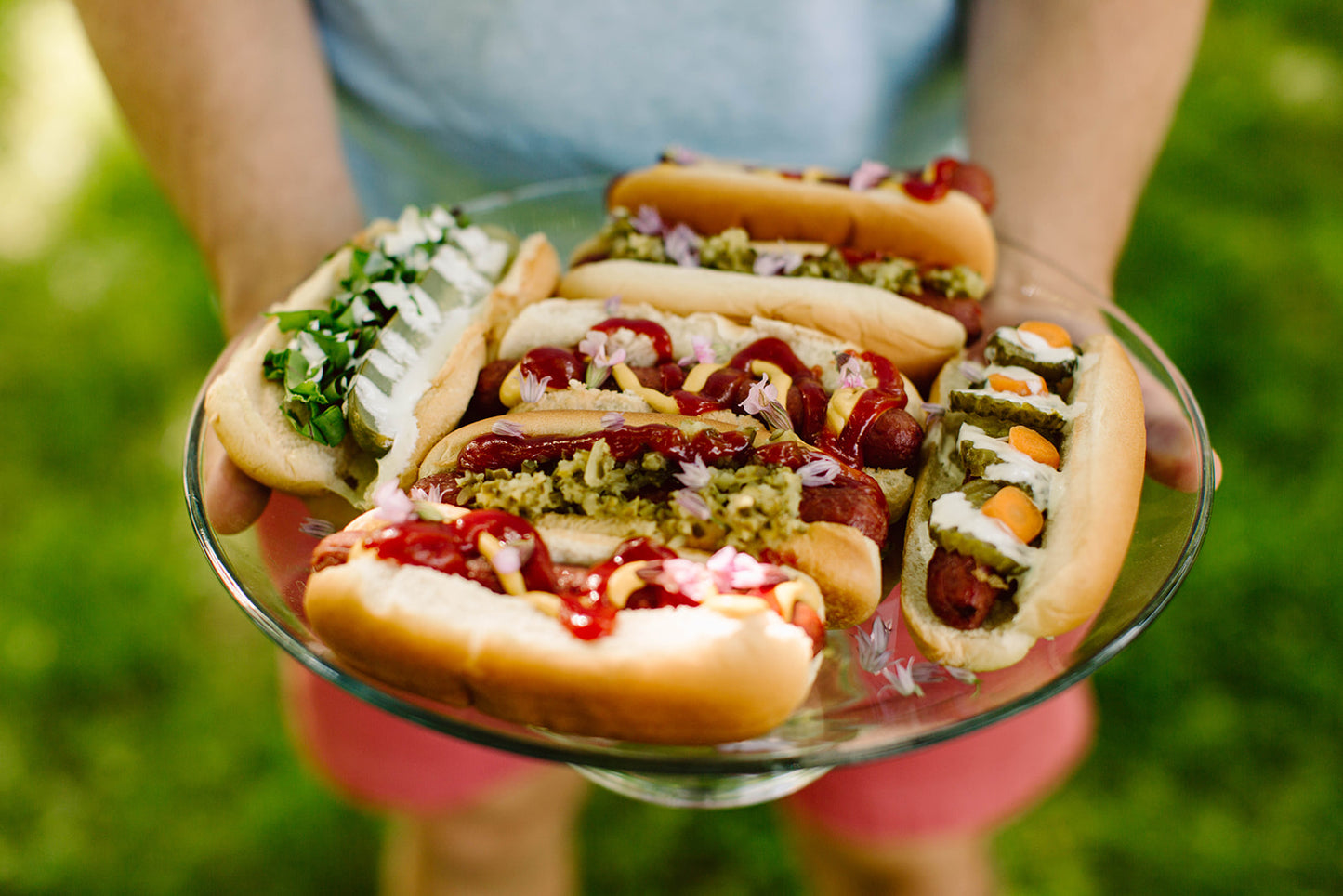 Celebrate Father's Day with Beef Hot Dogs!
The perfect outdoor meal; Gather sticks, carve, and pop on one of our 100% grassfed beef hot dogs. A nutrient-dense, super simple, anytime-of-day meal.
Hot dogs remind me of my dad. We didn't eat them frequently, but when we did, it was always around an adventurous affair. Hot dogs would appear while tailgating at a University of Kentucky football game, grilling out with our extended family, or roasting over a campfire before tucking into our cozy tent. I must say my dad is more of a ribeye guy these days. However, he has been known to veer over to one of our 100% grassfed beef hot dogs at family cookouts.
We started making hotdogs because I had an excess of ground beef and wanted to make something creative and family friendly. Little did I know, it would end up being the cornerstone of our gatherings. When eating outdoors ended up being the safest way to be with friends and family, I immediately added hot dogs to my meal planning. Farm family meals, cousins get togethers, and hikes with friends always ended up around a fire with a stack of sticks and 100% grassfed beef hot dogs.
I hope your gatherings this summer are filled with laughter, loved ones, and hot dogs made with meat raised by a trusted farmer.
Thanks for supporting my family farm and Happy Father's Day.
Maggie