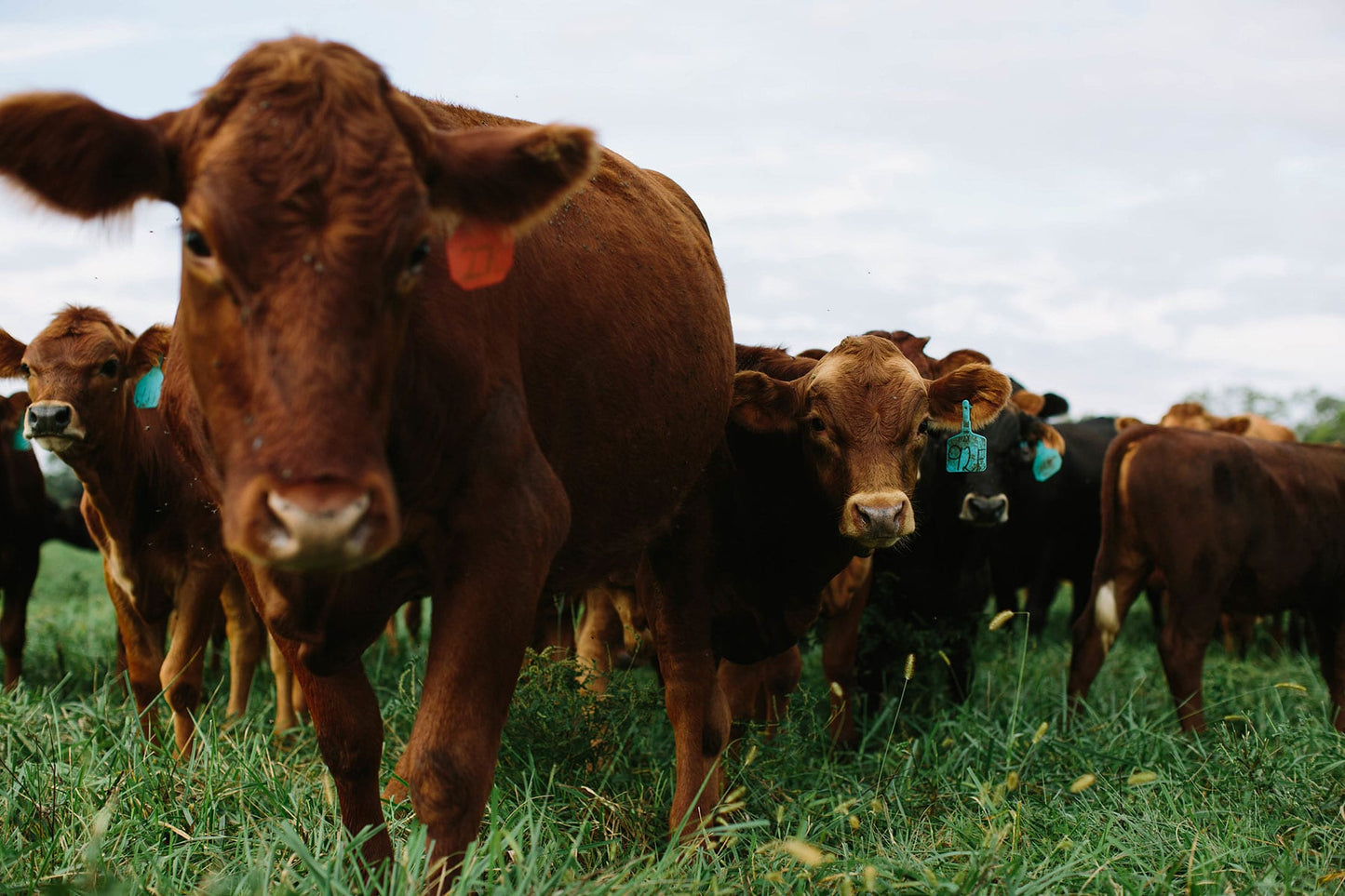 Utter Bliss~
Our cattle are pampered to the max. A-list celebrity typ'a deal, it's their world, we're just living in it. Setting is *crucial*. We start with sounds of Sade's "smooth operator" to set the mood. Next, we rub lavender essential oil on their temples as we whisper sweet nothings into their ears. Oh, I should mention, they like their wheatgrass shots on the rocks, the dirtier the better. Once their cbd infused deep tissue massage is over, they take a biodynamic mud bath and are utterly blissed out.
Who's their Daddy?
That's when our head herdsman, Derek, wakes them up from their dream state and starts his long day. In all seriousness, our cattle are treated with the uttermost respect(sans a day at the spa) and our cowboy is literally with them all day. They are extremely familiar with one another and there's no one we trust more than Derek to take care of our herd.
Why Our Cattle Are Happy Cattle
Our babies stay with their mommas for 9 months, unlike conventional farming, where they are taken at just 3 months of age. The rotation grazing system we have in place has the herd eating the freshest, most delicious tops of the grass, the part they crave the most. We don't fatten them with grain that their bodies can't digest, they're 100% grassfed, grassfinished, just the way they like it. We don't fill healthy animals with antibiotics, because healthy cows in fresh air and open pasture don't need them.
Our cattle have more land than they know what to do with, a constant caretaker, and the happiest life possible.
While we might not massage the cows daily, we sure do love and while we aren't The Ritz Carlton for cows, but we're pretty damn close.