After weeks of spreading the word about our Master Cattleman and his dedicated work with our herd, we are thrilled to announce that Derek Lawson is officially Louisville's Favorite Farmer in Edible's Local Hero Awards! We are so grateful to those who voted in support of sustainability, mission-driven farming, Derek, and Foxhollow Farm. On the farm we have long called Derek our hero, and it's wonderful for his work to be acknowledged by the community at large. So what does it mean to be Louisville's Favorite Farmer? As Edible Louisville describes it: We define it as someone whose business offers...
---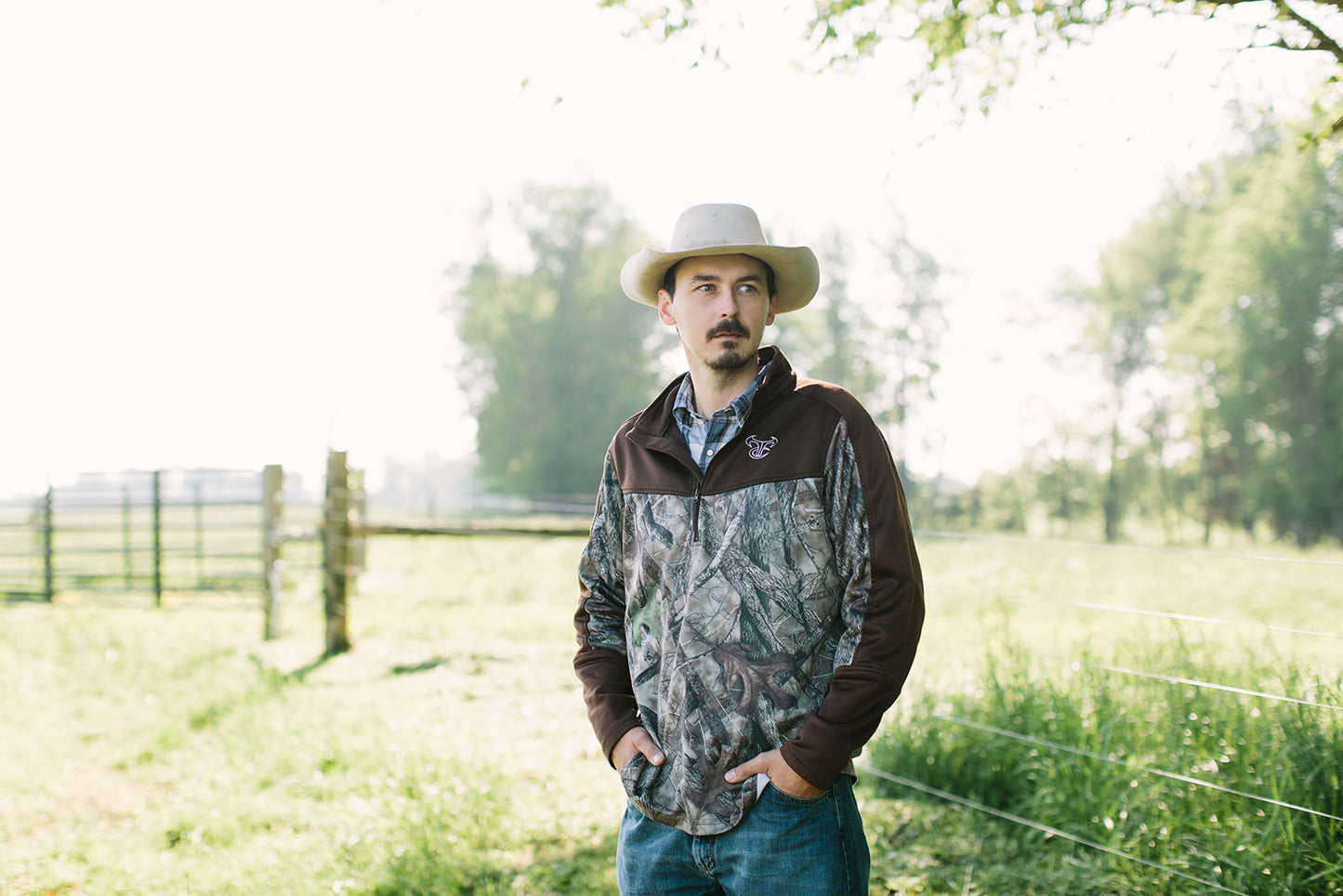 He's our local hero! One of the most important pieces of advice we pass on to people who call us is to know your farmer. That's important for a few reasons. Firstly, it means you're buying local. Secondly, it gives you a chance to see if your food values match that of the person who raises your food. Lastly, and perhaps most importantly, it gives you the chance to understand and pay respect for the long hours and dedicated work that goes into feeding our community. At Foxhollow Farm, our unsung hero is Derek Lawson, our Master Cattleman. For the...
---

At Foxhollow Farm we process our bluegrass-fed cattle once a month. To increase tenderness and flavor, we age the sides of beef for two weeks. After two weeks, the butchers at Memphis Meat Processing get to work. At this family business, generations work side-by-side meticulously cutting the meat into steaks and roasts, or freshly grinding it into ground beef. Everything is vacuum-sealed and packaged with the Foxhollow Farm label. It's at this point we have two options: keep the just butchered cuts freshly refrigerated or flash freeze them to lock in the flavor and allow for longer shelf life. There...